Refractory Brick construction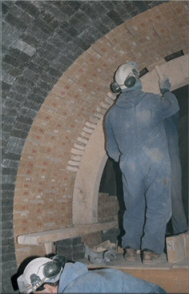 Ceramic Technology, Inc. (CTI) performs extensive refractory brick work using insulating firebrick (IFBs) and hard brick. From bricking straight walls and floors to arches and jambs, we do it all.
Let CTI handle your brick work and all your refractory service and refractory product needs.
Contact us now for more information.